Why Mercedes Benz Vietnam (MBV)?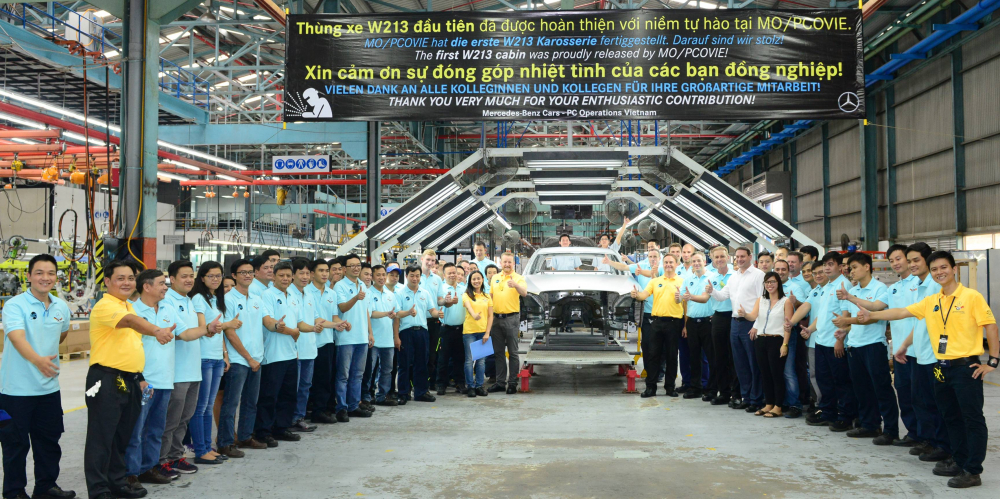 Mercedes-Benz is one of the world-leading automotive company whose history traced back to 132 years ago. The "Three-pointed star" is known as the inventor of the industry as well as a number of safety technologies integrated in cars. Mercedes-Benz has claimed the pole position as the world's most valuable automobile brand in 2018.

Mercedes-Benz Vietnam Ltd. (MBV) manufactures and trades passenger cars in Vietnam. For 23 years of operation in Vietnam, Mercedes-Benz has continuously contributed to the growth of Vietnam automobile market and become a major part of Vietnam's auto-DNA. MBV takes all effort to invest in modern facilities as well as innovative technologies in order to offer the best vehicles for customers. 
At MBV, we provide you with not only a job but also the best possible opportunity to shape your future career. Our attractive salary and additional benefits encourage you to enhance your performance at your best ability. Our on-job trainings and a wide range of development and learning encourage you to develop yourselves personally and professionally. Our flexible working conditions together with healthcare offers help you to tailor your lifestyle and put full of passion and energy to your long-term career at MBV.
Let's join and discover more about MBV! We would love to welcome you!

Inside review about Mercedes Benz Vietnam (MBV)
Communications Manager

-

1508743146

Pros: Good environment and fast-moving working culture. Many opportunities to develop career path.

Event Manager

-

1508743146

Pros: - Inspiring and fascinating brand. - Friendly working environment. - Passionate employees.